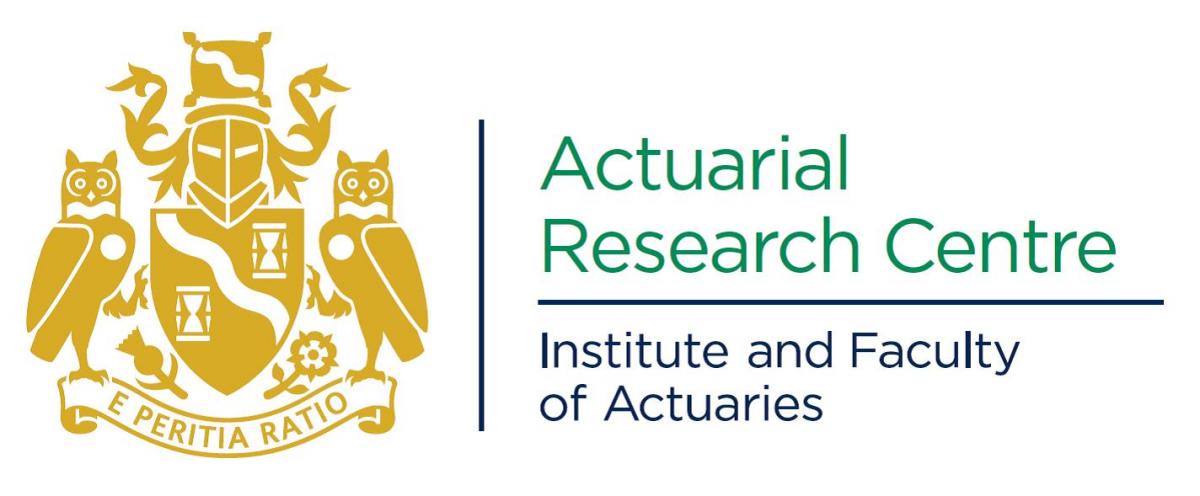 Actuarial Research Centre
Modelling, Measurement and Management of Longevity and Morbidity Risk
The Longevity Index for England - LIFE
---
What is the Longevity Index for England (the "LIFE index")?
The purpose of the LIFE index is to quantify mortality inequality across England.
The index estimates mortality rates at the neighbourhood level relative to English national mortality rates. Neighbourhoods (officially called "Lower Layer Super Output Areas" or LSOAs) have, on average, a population of about 1,600 people, mostly with a similar socio-economic background.
The LIFE index tells you about the average mortality in each neighbourhood and is a reflection of average underlying risk factors such as smoking, diet and exercise. The index will also reflect access to healthcare and willingness to access what is available in a timely manner. Users should, therefore, keep in mind that each individual in a neighbourhood might have lower or higher mortality prospects.
By way of example: an index value of 1 means average LSOA mortality is no different from national mortality; and an index value of 2 means LSOA mortality is double national mortality.
The LIFE index is then used to calculate remaining life expectancies (based on mortality rates in 2019 with no future improvements in mortality). Higher LIFE index values (higher mortality) lead to lower life expectancies.
---
The LIFE App
The LIFE App provides a user-friendly interface that allows non-experts to explore the LIFE index and mortality inequality.

The LIFE App can be accessed here:
Version 3 (revision of Version 2 with maps by remaining life expectancy added)
The App is also available as a stand-alone suite of R code for users who are familar with R Studio. Please email Andrew Cairns.
Additionally:
---
Webinar 23 June 2021
Introducing the New Longevity Index For England (LIFE) App
LIFE: index values
A full set of LIFE index values by LSOA, sex and age is available for free on request: email Andrew Cairns.
---
Technical documentation and webinar slides
Random forest paper
Jie Wen, Torsten Kleinow and Andrew J.G. Cairns
Working paper coming soon
Local linear regression paper: Working paper 7 June 2021
Andrew J.G. Cairns, Jie Wen and Torsten Kleinow
Drivers of Mortality - Risk Factors and Inequality

Find out more about the ARC programme Modelling, Measurement and Management of Longevity and Morbidity Risk.

---
Andrew Cairns, Department of Actuarial Mathematics and Statistics, Heriot-Watt University, Edinburgh, EH14 4AS, UK.