Professor Andy White
Tel: 0131 451 3222
Email: A.R.White{AT}hw.ac.uk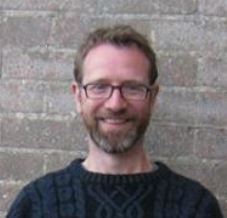 ---

I am a Professor in the Mathematics Department of Heriot-Watt University where I have worked since 1999. I have a BSc in Mathematics from the University of Liverpool, an MSc in Nonlinear Dynamics from the University of Bath and a PhD in Theoretical Ecology from the University of Liverpool. I spent 1996-1999 at the Institute of Terrestrial Ecology in Edinburgh, as a higher scientific officer in the Global Ecosystem Modelling section.

My research interests focus on modelling ecological systems. This involves interdisciplinary collaborations with ecologists who provide expertise on the specific ecological systems and ensure that relevant ecological issues are being addressed.
---

Current research interests include:
Population dynamics of ecological systems - Replacement of red squirrels by greys (see Red Squirrel Project , the role of infectious disease in ecological invasion, the spread of infectious disease in wildlife populations.


Evolution in ecological systems (Adaptive Dynamics) - Evolution of disease, the importance of biological trade-offs for evolution.

If you are interested in a PhD applying mathematics to ecological problems then please get in touch. Funding may be available for top UK and EU students.

Recent publications (approx last 3 Years)