Festival Workshop in Foundations and Computations
Heriot-Watt University, Edinburgh
Sunday 16 July-Tuesday 18 July 2000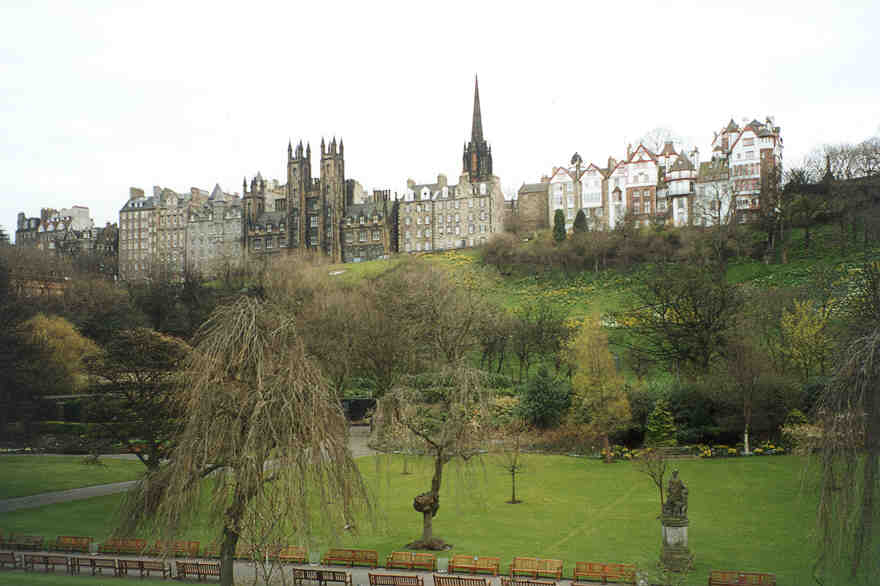 http://www.cedar-forest.org/forest/events/festival/workshop1/
ULTRA group
Useful Logics, Types, Rewriting,
and Applications
UKII
UK Institute of Informatics,
UK
This workshop is a part of a research festival at Heriot-Watt University, Edinburgh, during parts of the summer of 2000. During the festival, international and national researchers spend short/long time at Heriot-Watt during which a lively research environment will take place. There will be many seminars during the festival details of which are advertised separately. When the visits coincide with a particular theme, a workshop will be held on that theme. If you like to take part in the festival and/or give a talk, contact

. Grants are available for parts or all of the registration fees and accommodation. Contact

for details.
Here is the the program of the workshop.
Here is information on how to get to Edinburgh, Heriot-Watt, your accommodation, and the workshop.
Here is the list of participants. Here are some photos from the workshop.
Speakers and Topics

Laura Crosilla (Leeds, UK) A Weak Constructive Set Theory witsh Inaccessible sets
Gilles Dowek (INRIA-Rocquencourt, FR): About Folding-Unfolding Cuts
Jan van Eijck(University of Amsterdam, NL): Dynamic First Order Logic
Massimo Felici (University of Edinburgh, UK): A Tableaux system for a fragment of the hyperset theory
Jacques Fleuriot (University of Edinburgh, UK): Automating Newton's calculus in Isabelle
Therese Hardin (Paris 6 and INRIA-Rocquencourt, FR): The calculus of contexts of lambda-sigma
Roger Hindley (University of Swansea, UK): The birth of lambda-calculus and combinatory logic
Yoko Motohama (Torino University, Italy): Compositional Characterizations of lambda terms using intersection types
Cesar Munoz (ICASE, NASA, USA) : Aircraft Trajectory Modeling and Analysis: A challenge to Formal Methods
Alan Mycroft (Cambridge University and AT&T Labs, UK): Type Based Decompilation
Gopalan Nadathur (University of Chicago, USA): Correspondences between Classical, Intuitionistic and Uniform Provability and their Impact on Proof Search
Catherine Piliere(INRIA, FR) Guarded Exception Handling: Some results
Sarah Rees (Newcastle, UK): Formal languages applied to group theory
Jonathan Seldin (Lethbridge, Canada) Extensional Set Equality in the Calculus of Constructions
Eleni Spiliopoulou (Bristol, UK): The Brisk machine: the next step in the execution of functional languages
Iain Stewart (University of Leicester, UK): A programming approach to descriptive complexity theory
Here is the list of the abstracts of the talks.
Grants
Grants cover part or all of the registration fee and accommodation. We strongly welcome applications from women researchers, researchers who work in industry, and researchers whose place of work is in a less-favoured region. If you are not sure about eligibility, send an email to

Here is the form for application for funding. Deadline for receipt of grant applications is 30 June 2000. You will receive notification of acceptance/rejection by 5 July 2000.
Registration
Registration fee is UK £ 550. The registration fee covers refreshments, lunches and the banquet.

Accommodation in university halls of residence for students and in university halls of residence/conference accommodation for non-students is priced as follows:
PhD students pay UK £ 20 per night for a single en suite room (evidence of full time student status is required) and 15 per night for a single room with shared facilities. No breakfast is included in this price, but breakfast can be reserved at UK £ 5 extra per day.
Non-students pay UK £ 30 per night for a single en suite room with breakfast or UK £ 25 for a single en suite room without breakfast.
Luxurious accommodation which includes en-suite, telephone, tv, and restaurant breakfast is available in a limited number at UK £ 35 pounds per night.
To register, send name, affiliation, address, e-mail, dates of arrival/departure and a cheque in UK £ drawn on a UK bank to cover the registration fee and the number of nights of accommodation required. The cheque should be made payable to Heriot-Watt University and labelled "35 years of Automath".

Post applications for registration to Professor Fairouz Kamareddine, Attention 35 years of Automath. Heriot-Watt University, Computing and Electrical Engineering, Riccarton, Edinburgh EH14 4AS, Scotland. Fax: +44 131 451 8179.

In order to guarantee accommodation, it is advisable that your application is sent as soon as possible.

Questions
Questions should be sent to

---



Fairouz Kamareddine URL: http://www.cedar-forest.org/forest/events/festival/workshop1 Last modified: July 2000.