ARGUDAS
Argudas is a BBSRC (Biotechnology and Biological Sciences Research Council) funded project that will employ argumentation in a tool to help biologists evaluate gene expression information. This builds upon the recent work undertaken during the Sealife project - details of which can be found in: this article.
During the 16 months in which this project is active, it will develop a web-based tool that allows end users to explore differences in a number of key gene expression databases for the mouse. The primary objective is the development and deployment of a web-based argumentation tool that will allow biologists to discover and assess inconsistencies and incompleteness within and across multiple gene expression databases. It will present the user with natural language arguments for and against specific gene expression statements such as "Bmp4" is expressed in the Future Brain.
The work will be undertaken here at BISEL, with collaboration from the Edinburgh Mouse Atlas Project at the MRC, and the ArrayExpress team at EBI.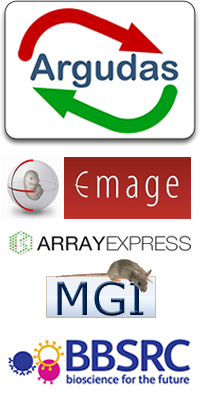 Although the work is focusing on gene expression, general lessons will be learnt, preparing the possible introduction of argumentation-based data sharing in other biomedical application domains.
© 2005- BISEL, School of Mathematical and Computer Sciences, Heriot-Watt University, Edinburgh, Scotland.