Sealife
April 2006 - March 2009
Heriot-Watt Principle Investigator: Dr A. Burger
The objective of Sealife is the conception and realisation of a semantic Grid browser for the Life Sciences, which will link the existing Web to the currently emerging eScience infrastructure. The Sealife browser will allow users to automatically link a host of Web servers and Web/Grid services to the Web content he/she is visiting. This will be accomplished using eScience's growing number of Web/Grid Services and its XML-based standards and ontologies. The browser will identify terms in the pages being browsed through the background knowledge held in ontologies. Through the use of Semantic Hyperlinks, which link identified ontology terms to servers and services, the Sealife browser will offer a new dimension of context-based information integration.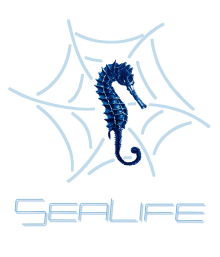 BISEL, together with collaborators from the Mouse Atlas project at the MRC Human Genetics Unit, are responsible for the semantically driven composition of services and the development and evaluation of Mouse Atlas-related use cases.
© 2005- BISEL, School of Mathematical and Computer Sciences, Heriot-Watt University, Edinburgh, Scotland.