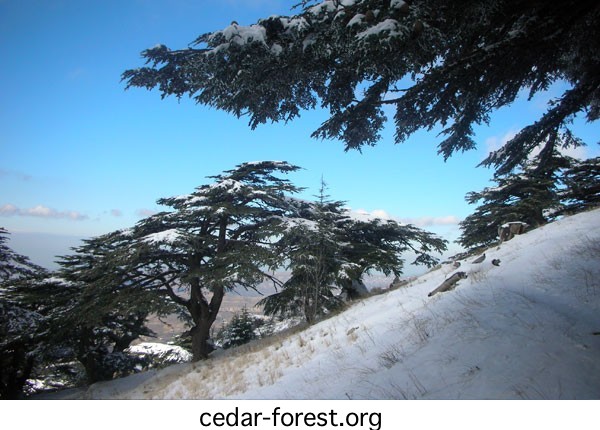 EEF Trends School in Logic and Computation
Heriot-Watt University, Edinburgh
10-13 April 1999
http://www.cedar-forest.org/forest/events/eefschool1999/eefschool.html



Organized by computer science research centers
ULTRA group
Useful Logics, Types, Rewriting,
and Applications
UKII
UK Institute of Informatics,
UK
BRICS
Basic Research in Computer Science,
Denmark
IPA
Institute for Programming Research and Algorithmics,
The Netherlands
TUCS
Turku Centre for Computer Science,
Finland
as part of the EEF series of summer schools, supported by the European Commission and by

Here is information on how to get to Edinburgh, Heriot-Watt, your accommodation, and the school.

Here is the program of the school. Here is the List of Participants at the school. Here are some photos from the school.

Grants covering, part or all of travel, registration and accommodation are available for eligible researchers aged 35 years or less, see below.



Lecturers and Topics

Samson Abramsky (Edinburgh, UK): Concurrent Games and Full Completeness for Linear Logic
Peter Aczel (Manchester, UK) What is the logical strength of the Lego and Coq Type Theories?
Henk Barendregt (Nijmegen, NL): Mission possible: proof-checking
Robert Constable (Cornell, USA): Applications of Classes and Types to Practical Verifications
Dirk van Dale (Utrecht, NL): The Mathematical Universe according to Brouwer
Mariangola Dezani-Ciancaglin (Turin, IT): The Lambda Calculus in Different Scenarios
Neil Jones (Diku, DK): The Expressive Power of Higher-order Types or, Life without CONS
Assaf Kfoury (Boston, USA) : Some New Developments in Unification Related to Type Theory
Claude Kirchner (Nancy, FR): On Deduction Modulo and Rewriting Calculus
Jan-Willem Klop (Amsterdam, NL): Origin Tracking in Term Rewriting
Andrew Pitts (Cambridge, UK): A New Approach to Abstract Syntax Involving Binders
Pawel Urzyczyn (Warsaw, PL): On the Curry-Howard Isomorphism SLIDES. CORRECTED SLIDES.
Here is the list of abstracts of the lectures.
Lectures are in the mornings. In the afternoon, there will be workshops which will have invited speakers and for which we are soliciting talks of work in progress and of open problems from both young and established researchers. These workshops are:
Types in Computation

Invited Speaker: Herman Geuvers (Eindhoven, NL) : Inductive and Co-Inductive Types

Proof Search in Computation

Invited Speaker: Roy Dyckhoff (St Andrews, UK): Proof Search issues in constructive logic

Rewriting in Computation

Roberto Di Cosmo (Paris, FR): Rewriting with extensionality
To submit a talk, post a two page abstract in postscipt by email to

no later than Friday 5 March. You will receive notification of acceptance/rejection by Monday 15th March.

Here is the list of abstracts presented at the workshops.



Grants
Grants cover part or all of travel, registration and accommodation. Grants are restricted to researchers of age 35 or younger with nationality in the European Union or Norway, Israel, Iceland or Liechtenstein. We strongly welcome applications from women researchers, researchers who work in industry, and researchers whose place of work is in a less-favoured region.

Here is the form for application for funding. Deadline for receipt of the form is Friday 5 March 1999. You will receive notification of acceptance/rejection by Monday 22nd March.

Once you have been awarded a grant, then read this document for information.



Registration
The registration fee is UK £ 450. The registration fee covers the following:
Refreshments as follows:

saturday 10 April, afternoon,
Sunday 11, Monday 12 and Tuesday 13 April, morning and afternoon,

Lunches on Sunday 11, Monday 12 and Tuesday 13
The banquet consisting of a four course meal on Monday 12 April. Drinks during the banquet are NOT included. There will be an open bar for purchase of drinks by individuals during the banquet if desired.
Ceiligh band playing Scottish dance music during the banquet (Monday 12 April) and refreshments during the registration on Saturday 10 April (12:00-14:00).
Accommodation in university halls of residence for students and in university halls of residence/conference accommodation for non-students is priced as follows:
PhD students pay UK £ 10.50 per night for a single room (evidence of full time student status is required). No breakfast is included in this price.
Non-students pay UK £ 20 per night for a single en suite room or UK £ 25 for a single en suite room with breakfast.
To register, send name, affiliation, address, e-mail, dates of arrival/departure and a cheque in UK £ drawn on a UK bank to cover the registration fee and the number of nights of accommodation required. The cheque should be made payable to Heriot-Watt University and labelled "School in Logic and Computation".

Post applications for registration and grants to Professor Fairouz Kamareddine, Attention School in Logic and Computation, Heriot-Watt University, Computing and Electrical Engineering, Riccarton, Edinburgh EH14 4AS, Scotland. Fax: +44 131 451 3327.

Recall that the deadline for grants is 5 March and the deadline for early registration is 15 March.

In order to guarantee accommodation, it is advisable that your application is sent as soon as possible.

Questions
Questions should be sent to

---



Fairouz Kamareddine and Don Sannella
URL: http://www.cedar-forest.org/forest/events/eefschool1999/eefschool.html Last modified: Thursday 4 February 1999.