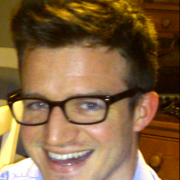 I am Rob Stewart, a research associate in the Department of Computer Science at Heriot Watt University, Edinburgh. My PhD research focused on reliably massively parallel computing. The thesis was titled Reliable Massively Parallel Symbolic Computing: Fault Tolerance for a Distributed Haskell. It includes the design and implementation of a reliability extension to HdpH, a Haskell DSL for distributed parallel programming. My industrial experience includes 6 month period working for a startup company, targetting Haskell for distributed systems.
I am now working on the Rathlin project, conducting research into DSL design and implementation for a novel FPGA-based processor for image processing. I have previously worked on the SerenA project, aiming to transform research processes by proactively creating surprising connection opportunities.
I am passionate about Computer Science education, functional programming languages and open source software.