This year, the Scottish Programming Languages and Verification Summer School returns to Edinburgh. The event is organized by the Department of Computer Science at the Heriot-Watt University.
SPLV 2022 is scheduled to run one full week: Monday 11 July – Friday 15 July. Lectures will run face-to-face on-site (on the Heriot-Watt campus), there's the possibility to communicate online via SPLS Zulip (e.g. for questions, arrival/dinner on Sunday, …). To encourage active learning and participation, we arrange catering and accommodation on the Heriot-Watt campus. There will also be an active social program in the afternoons. The lectures are streamed on https://zoom.us/j/91382495934
SPLV 2022 is kindly sponsored by the Scottish Informatics and Computer Science Alliance.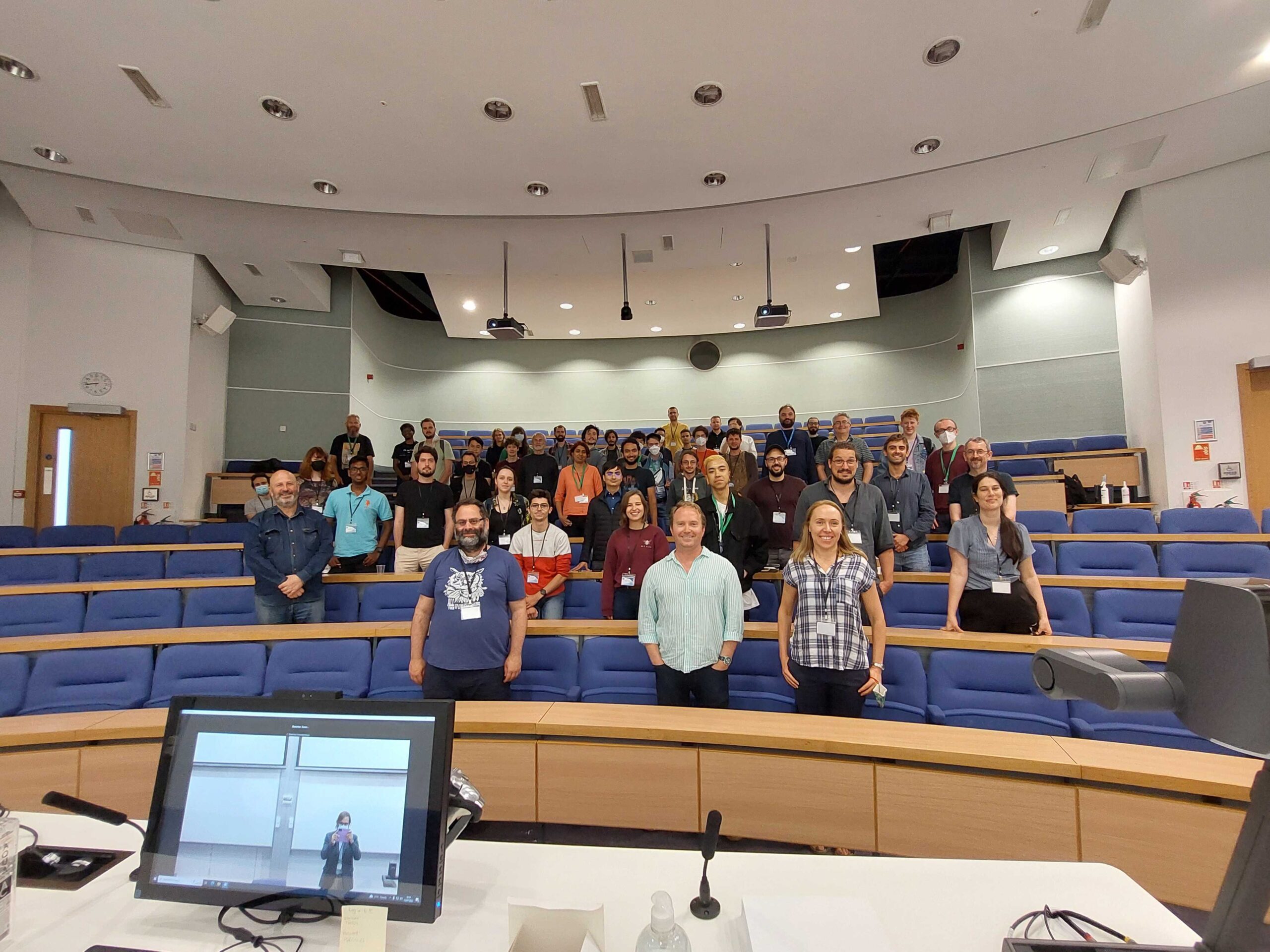 Core Courses:
James McKinna (HWU): "The lambda calculus, formalised: the Church-Rosser and Standardisation theorems, with applications". Slides 1. Slides 2. Slides 3. Agda formalisation and slides [zip]
Elizabeth Polgreen (U. Edinburgh): "An Introduction to SAT and SMT". Slides and Materials.
Specialised courses:
Invited External Speaker: Grant Passmore (Imandra AI, USA): "Industrial verification with Imandra" .
Susmit Sarkar (St. Andrews): "An Introduction to Reasoning with Weak Memory". Slides.
Ohad Kammar (U. Edinburgh): "Introduction to Statistical modelling with higher-order measure theory". Course Material.
Glynn Winskel (U. Strathclyde/Huawei Labs): "Making Concurrency Functional"
Jeremy Singer (U. Glasgow): "Capabilities for Coders; an introduction to the CHERI platform"
Talks :
Sam Lindley (U. Edinburgh): "Effect-Handler Oriented Programming" Slides
Schedule:
Note that slight minor changes to the schedule are still possible.
Monday
Tuesday
Wednesday
Thursday
Friday
09.00
McKinna 1
Polgreen 2
Sarkar 1
Kammar 2
Winskel 2
10.30
Coffee break
Coffee break
Coffee break
Coffee break
Coffee break
11.00
Polgreen 1
McKinna 2
Kammar 1
Winskel 1
Singer
12.30
Lunch
Lunch
Lunch + Excursion
Lunch
Lunch
14.30
Passmore 1
Passmore 2
Sarkar 2
Self-study
16.00
Coffee break
Coffee break
Coffee break
16.30
Self-study
Self-study
Lindley
18.00
Dinner
Dinner
Dinner
Barbecue
19.30
Student talks
Prerequisites:
The school is aimed at PhD students in programming languages, verification and related areas. Also, researchers and practitioners will be very welcome, as will strong master's students with the support of a supervisor. Participants will need to have a background in computer science, mathematics or a related discipline, and have basic familiarity with (functional) programming and logic.
Registration:
The registration deadline has now passed. The registration fee covers coffee breaks, lunches, dinners, and an excursion. The registration fees are as follows:
Accommodation:
We offer 5-night accommodation (Sunday to Friday) in student dorms for £210. Please indicate your interest in the registration form. Alternatively, Marriot Hotel on Heriot-Watt campus offers self-organised accommodation.
Travel Instructions to Heriot-Watt:
If you booked accommodation, you will be able to check in at the main reception.
The registration desk for SPLV will open on Monday 8am, in the postgraduate centre.
You can find a map of Heriot-Watt campus here: https://www.hw.ac.uk/documents/edinburgh-campus-map.pdf
These are the points of interest:
E – Christina Miller Halls (where the bedrooms are)
1 – Main Reception (where guests can check-in and collect keys)
4 – Edinburgh Business School (where the buffet dinners will be)
10 – Central (where breakfast will be, 8:00 – 9:00)
18 – Post Graduate Centre (where the conference facilities /breaks /lunch will be)
D – Student Union (where the BBQ will be).
Unfortunately, there is no simple public transport route to Heriot-Watt's Riccarton campus.
The easiest way is to take either the tram or the '100 Airlink' bus to Haymarket station,
then take the 25 bus from Haymarket to Riccarton.
Getting to Haymarket using the tram or bus takes about 25 minutes.
Alternatively, cabs or Uber cost between £10.00 and £20.00.
Prices. Tram. Single: £6.50, Open Return £9.00
Airlink 100. Single: £4.50, Open Return £7.50
Live public transport times are available on Google Maps.
The appropriate bus/tram stops are marked on this custom Google map.
City Centre: For travelling to and from Edinburgh's city centre,
the 25, 34 and 35 buses can be taken.
Edinburgh Points of Interest:
If you are keen to see some sights in Edinburgh, consider the following points of interest also marked on the Google map:
Calton Hill:
Historic monuments, nice views of the city!
The Meadows:
Edinburgh's city-centre green space nearby the University of Edinburgh.
A good space for enjoying a beer when the weather is nice!
Princes Street Gardens:
Park nearby to Edinburgh Waverley train station,
with good views of Edinburgh Castle.
Victoria Street & Grassmarket:
One of Edinburgh's prettiest streets, home to some nice restaurants.
Lots of pubs and restaurants for food & drink.
Paradise Palms:
Vibrant bar and restaurant with an all vegan/veggie menu.
The Jolly Judge:
A very cozy pub tucked away in the heart of Edinburgh's Old Town.
 Sponsoring
SPLV 2022 is sponsored by the Scottish Informatics and Computer Science Alliance, the School of Mathematical and Computer Sciences (Heriot-Watt University) and the EPSRC project AISEC:


 Further Information: 
  Please contact one of the local organisers if you have any questions: 
With a lot of help from PhD students Marco Casadio, Akilan Selvakoumar, Natalia Slusarz.
Graphic design and posters: Anna Komendantskaya: annakom.design@gmail.com