Dr Simon J.A. Malham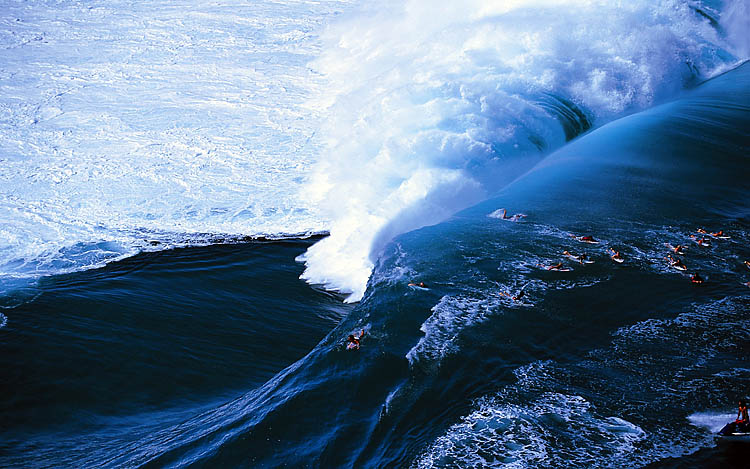 Room No. : CM T.21
Address : Mathematics Department
Heriot-Watt University
Edinburgh EH14 4AS
Scotland
Telephone No. : +44 131 451 3254
Fax No. : +44 131 451 3249
E-Mail Address : S.J.A.Malham [at] hw.ac.uk
---
Research
The Navier-Stokes equations and turbulent flows. Do solutions of the Navier-Stokes equations develop a singularity in finite time? Since Leray suggested these singular solutions may signify the onset of turbulence in a real fluid flow, it is also an interesting engineering issue. This remains an important open problem and is currently one of the millenium prize problems set by the Clay Institute and worth a million dollars (see the criteria devised by Charles Fefferman). Also see the LMS-EPSRC Short Course: Theoretical Fluid Dynamics held at Heriot-Watt University: August 29th - September 2nd 2011.
Reaction-diffusion phenomena: Travelling waves; Autocatalysis; Combustion.
Computational spectral theory: Evans function; Geometric methods; Multi-dimensional stability.
Stochastic differential equations: Efficient simulation; Algebraic structure; Heston model.
Partial differential equations with nonlocal nonlinearities: Grassmannian flows, linearisation and solution methods.
If you would like to know more or are interested in doing a PhD, email me (see address above).
---
Publications
---
Unpublished manuscripts/reviews/notes/thesis
---
Miscellaneous
---
Last updated: 15th August 2018. S.J.A.Malham [at] hw.ac.uk
Back to the Mathematics Department's Homepage.